Episode 12! Next week I'll be a teenager. Sorry for all the bumping noises in the background. I'm at my teeny tiny kitchen table and things are crowded. Hopefully next week won't be rainy and dark so I can record in the living room again.
Announcements
Voting for the podcaster challenge will take place September 28 - October 2!
Here
is the voting thread. Don't forget to vote!
Thank you to Alison (alisonj), Jennifer (jeffner77), Melody (halfbakedknitwit), Pam (pamknitsinpr) for completing your Lina hats this week! They all look gorgeous. Check out the
KAL thread here
for all the lovely photos.
This is what you're knitting for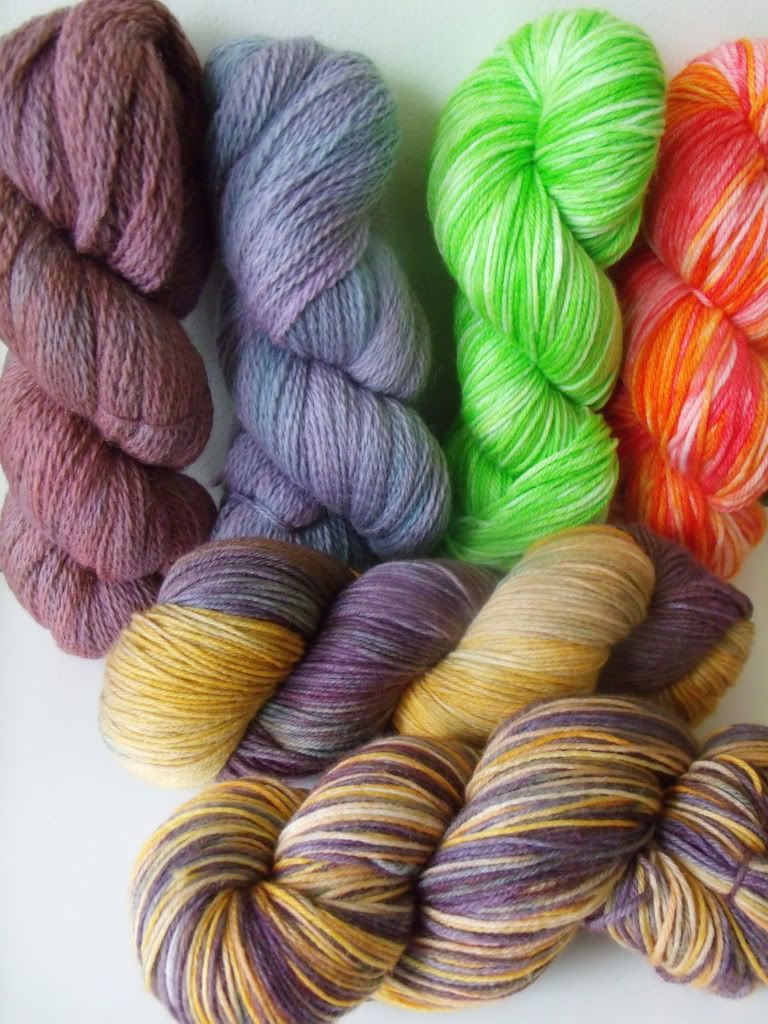 SugarPurl Studio Fibers Floss in Lina and Bluebell, SugarPurl Studio Fibers Parfait in Inchworm and Melancholy, and two skeins of SugarPurl Lollysock in Smell My Feet.
Finished Objects
Mother Bear Zavior
Mother Bear Project Teddy Bear
by Amy Berman
Caron Simply Soft, size 7 (4.5 mm)
PPC Lina Hat
Lina
by Johanna of Joko Knits
SugarPurl Studio Fibers Parfait in Lina colorway, size 7 (4.5 mm)
DomestiKated Scarflette
Sulka Scarflette
by faerybabys
Awesome mystery yarn, size 10 1/2 (6.5 mm)
Works in Progress
Lailah's Sock
The Alpaca Yarn Co. Paca Peds H-T in Grapevine colorway, size 1 (2.25 mm)
Butterfly Bib
Knit Picks CotLin in Lilac, size 4.0 mm crochet hook (and smaller for the future butterflies)
In the Mail
Yarn for my first sweater!
Knit Picks Wool of the Andes
in Thyme for
February Lady Sweater
.
Up Next
Hoping to make another Mother Bear.
Finish butterfly bib
I will have a doll pattern to talk about next week. I'm waiting on my grandma to choose which one she likes.
I need to finish Lailah's mitten!
Thank you for watching everyone. Don't forget to vote!